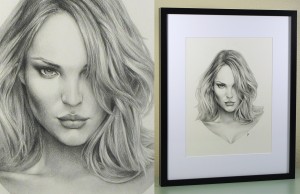 All done with this one. I will call this "Model 1" just to have a name for it. Got it matted and framed too. It will be up in my store soon.
The frame is from IKEA and I have been using them for awhile now. They are inexpensive and I have found them to be very fitting for art. I like the simplistic and modern look of their frames. It helps to keep the focus to the art itself.
Next Drawing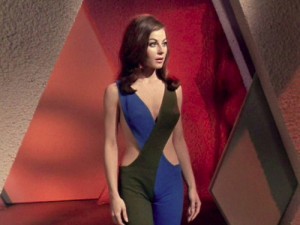 For my next drawing, I have found the inspiration! It is from the Star Trek Original Series, episode "What Are Little Girls Made Of?" The character is Andrea, played by Sherry Jackson. She looks great and you gotta love that costume! Here are a couple of reference pictures from the show that I have found online. My jaw dropped when she first appeared in the scene. Andrea will be the first in my series that I will just call Women of Star Trek!