Hi everyone, I want to invite you to sign up for my Newsletter that I will be issuing out on a regular basis from now on. The Newsletter will allow me to keep you updated on my blog with more relevant information on my art and statue creations. Your email address is used by me to send you my Newsletter only. As a Newsletter subscriber, you will have access to the Subscribers Area. In this area you will be able to download some of my art and other stuffs for free. These are some of the things that will be in the Subscribers Area.
Art Downloads – High resolution images of my artworks.
3D Mesh Files – My working 3D model files of my statues to share with you. And other reference models.
HeroKingdom Sale Items – As the owner of HeroKingdom. I will be offering sale items in this area.
These are just some of the contents that I can think of for now. More contents and categories will be added in the future. So if you like my art and the contents on my blog, then please join me in my Newsletter. The Newsletter sign-up is on the top right corner.
Subscribe and access these items now:

3D Face Mesh of my Lady Dragon statue – Final face mesh on the model (.obj format). You can use this for reference or as a base model for your modeling needs. Other reference models will be added in the future.
Lady Dragon Digital Painting (3333 x 5000 pixels)
Supergirl at Rest Drawing (6000 x 4654 pixels)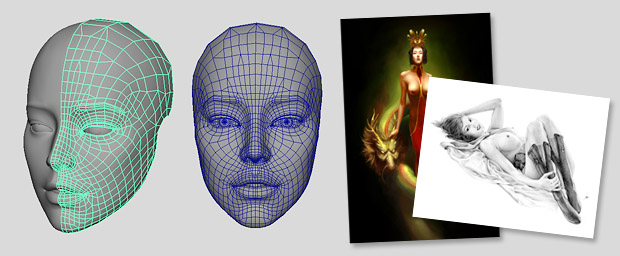 Hope to see you there! -Wei