Okay, now she really IS pretty. I thought the previous drawing of the face was pretty, so I posted it up immediately after finishing. Then I realized all the mistakes on her features. Mainly the eyes were too far apart and her cheek area was too elongated. Serves me right to post a drawing up immediately. You always need to step away from your art and see it with a fresh eye after some time has passed. Somehow this escaped me. The mistakes on the features were so immediately glaring with a fresh eye that I had to fix it. And what better ways to fix things than with Photoshop!
Here is the final painting below. It's a black and white painting. The fully painted area is mostly on the right side of her face. I left it this way because I figure you would like to see the progression or stages of my painting. I always enjoy seeing that in other artist's work, because it tells a story of their workflow and their thought process. I might finish off the whole face later on, but as it is now, I think she looks very pretty already.
I just love the lips on her, very SEDUCTIVE! It really was what attracted me to draw her in the first place.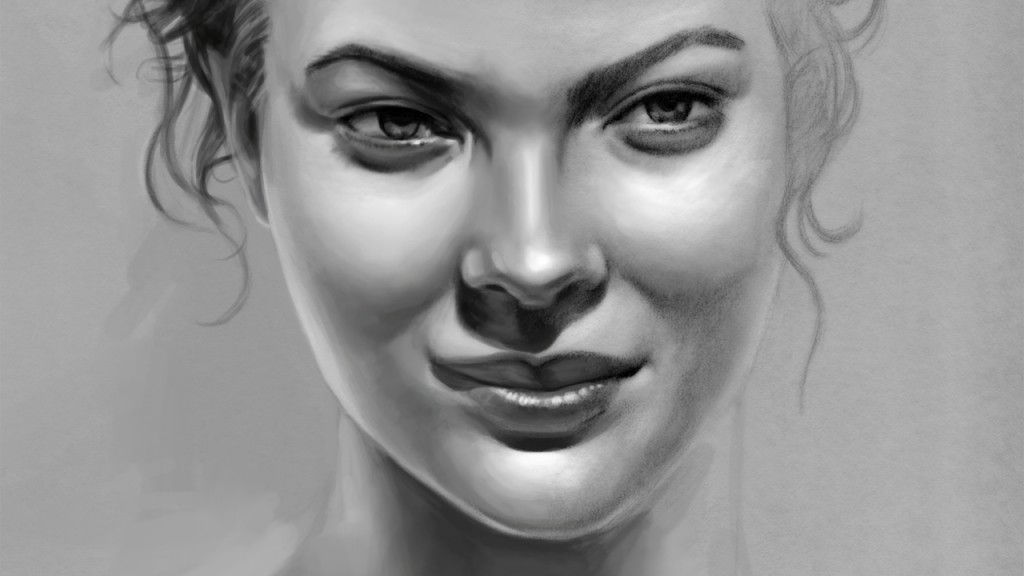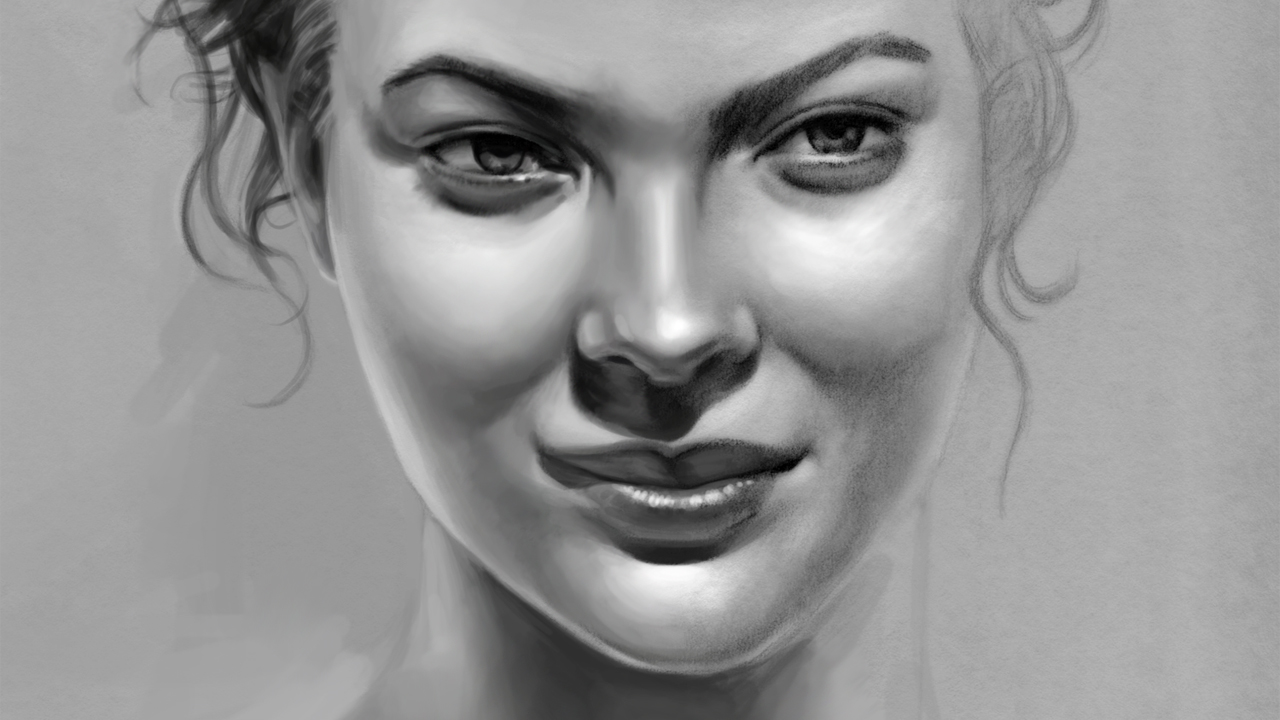 The reference image for this drawing was taken from my favorite 'go to' reference book for sexy female faces and bodies, the Pirelli Calendar, the Complete Works. I can't tell you how much this book has helped me during the times when I just needed something to draw. The photography is beautiful and thought provoking, so it keeps my mind from being dull. As an artist, you know how it is. Sometimes you want something to draw but don't know what. So you look through magazines and books but can't find anything worthwhile. Then you end up spending a little too much time looking for references that you have lost that 'initial drive' to draw. I hate that feeling! This and a few other books I have solves that problem for me.
Below is the video for my painting process on this pretty face. It is another speed painting video, played at 500% normal speed. I'll just call it warp 5. You can see how easy it is in Photoshop to fix certain things.
Thanks for looking! -Wei
If you like the content, do help me spread the word by sharing it on your Facebook Page with the Share button below.