I finally got my much anticipated Sweet Pea statue! I don't have many 1/4 scale statues so this is somewhat of an eye opener for me as a collector. I do have some in stock that I will be offering soon. But for now, I just want to enjoy this statue because it TOTALLY ROCKS! She is Gorgeous!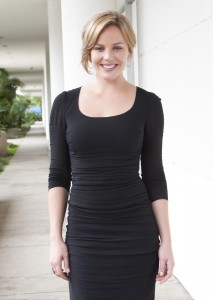 Looking around, I was able to find some pictures of the actress, Abbie Cornish, that Played Sweet Pea in Sucker Punch. She is very attractive. Her weight seems to fluctuate a bit, but nonetheless, still very attractive.
The Sweet Pea 1/4 scale statue retails for $250, which is a very good price considering most 1/6 scale statues are over $200 already. From what I have heard, the cost is not that much more because the material cost is still low. It is the labor cost that is rising quickly. When I started my HeroKingdom store in 2005, 1/6 statues were retailing for about $150, now it's closer to $225. So considering the price, 1/4 statue is very attractive.
I am pretty impressed with this Sweet Pea statue from Gentle Giant. Even though it is mostly modeled from scan data, it works well for realistic and movie adaptation statues. This is one of the better ones in the Sucker Punch series in my opinion.
I have a very limited amount of these in stock. It will be offered later on in the Subscribers Area. Anyhow, check out my video review of Sweet Pea with a special cameo by the Lady Dragon! Enjoy! -Wei