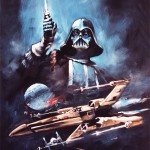 Once in awhile, I like to look at my old artworks. This time I came across some really old artworks that were created in the early 90's when I was in high school and starting college. It is crazy how time flies. I can't believe it has been so long since I've created these. The reason I like to look at old artworks is for comparison. It gives me a sense of how far I have progressed. Unfortunately for me, not much (shoulders slumping). My artistic skills have increased greatly since those days, thanks to my real work experience, but not too much on the traditional side. On medium like watercolor, acrylic, and marker, I would be lucky if I'm 20% better than before. The only way to improve on the skill is through practice, and I have done little in those areas.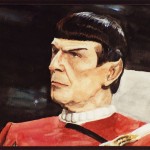 My career path was steered toward computer graphics, 2D and 3D. Even back in those days without, getting employment with traditional skills was tough. If you are going to major in Fine Arts, that really means you are not going to make any money doing it. You can make money in fine arts, but that's the exception, not the rule. I am sure it is even harder now.
Though I use digital medium for the most part these days, my traditional artistic skill is still my strength. It carries through to all my computer graphics work. It is my foundation.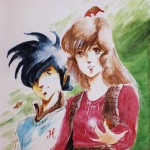 My Advice, for What It's Worth
If you are just starting out in art, my advice to you is to develop your artistic drawing skills. Drawing to me is one of the most basic forms of art and I can't stress enough the importance of it. For lack of a better analog, learning to draw is like getting your shoe laces tied before stepping into the basketball court. Don't be tempted by all the cool and easy functions of digital graphic tools on Photoshop or any other graphics program. Your traditional drawing skill is the key. Through drawing you are going to develop your artistic eye and hand control. Those are fundamental skills that will enhance all your art endeavors. It has for me and I am sure it will do the same for you.