Airbrushing Sexy Legs in Photoshop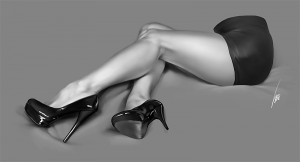 Here are my two sexy leg paintings on the Wacom Cintiq. They were painted in Photoshop using the soft airbrush technique. To paint these, I use the airbrush with low opacity and flow settings–around 25%. Then I slowly build up the values using black and white. The process is similar to the Dry Brushing technique, only I'm doing it digitally so it's more forgiving. The key is to use as large of a brush size as possible. Then go extremely light and slowly build it up. If you go too dark at the beginning, you'll most likely make mistakes and spend more time correcting the values.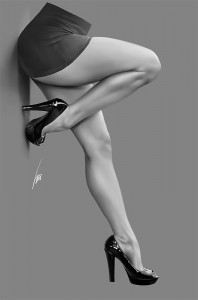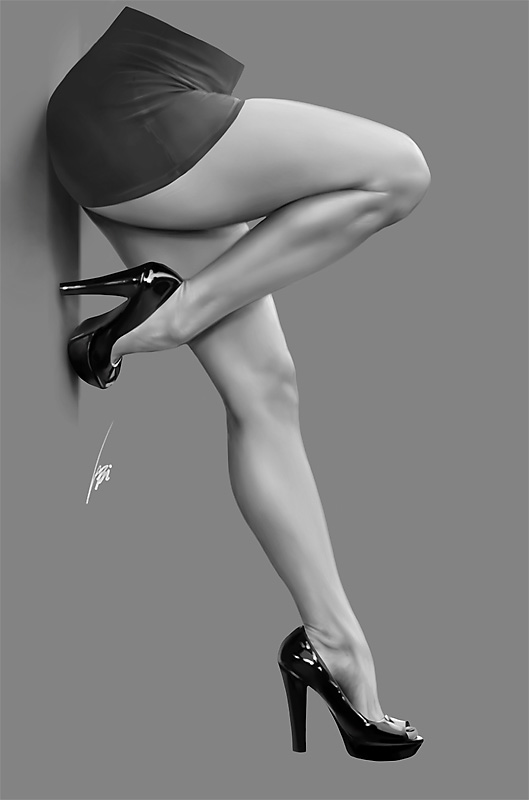 The first leg painting
was posted before. I did another pass at it to make it more presentable. My second leg painting is the one were she is standing, or leaning against a wall. I am seeing improvements on my airbrushing technique, as the second painting is looking much better. I think I'm getting the hang of it. It's quite rewarding to be able to see the forms build up so quickly. You can see the process in the painting tutorial video below.
Hope you like these and do leave me your comments. These are just some of my digital painting techniques and I would love to hear yours. -Wei
Sexy Leg Painting Tutorial Video