I finally got my first tablet and it's the Samsung Galaxy Note 10.1. I've been wanting to get a tablet with pen capability for awhile now. Originally priced at $449 at Amazon, it's now at $429. With the price drop, I decided to get one. And I'm glad I did.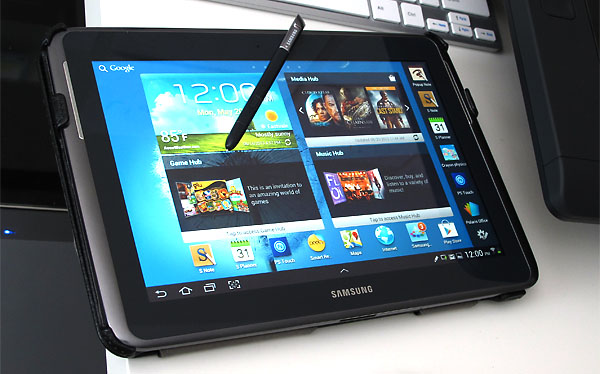 Galaxy Note 10.1 for Digital Sketching
I don't need a tablet, but I figure this would be a neat tool for digital sketching. According to reviews, Sketch Book Pro would be the software for that. Just playing around with the note taking and feeling out the pen sensitivity, it feels surprisingly good, but there is a noticeable lag. I doubt I'll be doing any serious art or paintings with this, because I already have the Cintiq 22HD for that. This will primarily be a digital sketch pad for me. I'll have more updates on sketching with the Galaxy Note when I get a chance to play with it some more. And yes, I have wasted my share of time playing Angry Bird with this.